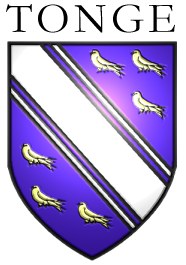 | | |
| --- | --- |
| | Home - Back to main page |
| | Index - Full contents list including primary and secondary source documents |
| | Genealogies - Several different Tonge family histories contributed by other researchers |
| | Search Site |
Stephen Tonge
I've been researching family history since about 1990. I've researched all lines of my ancestry, but have really focussed on the Tonge family. Initially I just worked on my own family, but over time my interest has expanded to all bearers of the surname throughout the UK, and world wide I also have a keen interest in the medieval records; particularly in tracing the descent from Gilbert de Tonge, who held land in Tonge (Bolton) in 1212.
I first published some of the source documents from my research on the internet in 2001 at www.tonge49.fsnet.co.uk (now defunct). In 2003 the web site was revamped and moved to www.tongefamily.info. At the time of writing, the web site contains over 300 pages of genealogical information including transcripts of source documents, indexes, lists, photographs and diagrams. I still add to it when I get the time.
With the dawn of affordable commercial DNA testing (and later free tests), it became possible to trace our deeper roots using genetics. In 2006, I launched the "Tonge Family DNA Project" which is still an active endeavour.
stephen.tonge@tongefamily.info
---
Other families being researched: