---
Chadwicks Close Farm : Information relating to Chadwicks Close Farm, Halliwell (now Smithills), home of Ralph Tonge and family 1861 - 1871. Compiled for the owners of the farm in November 2001 by Stephen Tonge.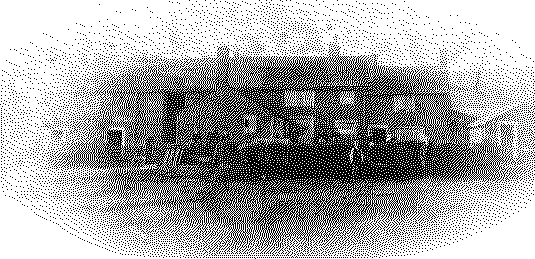 1620 - The earliest map of the area which I have seen is 1620 (Bolton Archives Ref: ZJA/1). This map shows the layout of the fields between Dakins Brook and Dean Brook. The map entitled "The platt of Smithilles" also mentions the Holdens, Roscos, Richardsons, Harrisons and Walkers farms. The area where Chadwicks Close later stands is blank on the map. The area is labeled "Egbordine". No reference is made to Chadwicks or Tonge's.
1769 - A Plan of Smithills Demesne, map by Hugh Oldham (Bolton Archives Ref: ZZ/55/36). "Chadwick Closes" is described as "John Cunliffe's Lower House", his higher house being Green Nook. The fields are named as Lower & Higher Dingle Brow, San Field, Meadow, Rough Close, Lower Rough Close and Little Meadow.
W. D. Billington suggests in an article on "Higher & Lower Tongs, Halliwell" that Lower Tonge's and Pendelburys were known as "Chaddocks" before acquiring their new names.
1798 - In the Poor Tax Assessments Ralph Tonge is listed as farming Chaddocks. Possibly Chadwicks Close, but more likely just using the old name for Higher & Lower Tonge's. This Ralph Tonge died in 1805.

1835 - Halliwell Poor Rate Assessments show James Cooper at Chadwicks Close, assessed at 13-2-0, and rated at 4-3-3. David Cooper is at Tongues, assessed at 21-3-25, and rated at 70-12-0.

1841 - Census returns list the Cooper family living at Chadwicks Close farm. (Ref: HO107-541-53)
James Cooper, 55, Farmer, Lancs
Nancy Cooper, 42, Lancs
James Cooper, 12, Lancs
Nancy Cooper, 9, Lancs
Jane Cooper, 7, Lancs
Ellen Cooper, 6, Lancs
David Cooper, 3, Lancs
John Settle, 21, Ag. Lab., Lancs
Mary Settle, 19, FL, Lancs
William Settle, 15, Coal Miner, Lancs
Ann Settle, 13, Cotton Weaver, Lancs

1851 - The census returns show that the Cooper family are still at Chadwicks Close, but James Cooper has died. John and Ann Settle are still living with them.
1861 - My great 4x great grandfather Ralph Tonge is at Chadwicks Close Farm. It is possible that there is a family connection with the earlier occupants as Ralph Tonge's wife Susannah's maiden name was Cooper. I have not been able to prove this, nor any link with the earlier Ralph Tonge of Higher & Lower Tonge's who died in 1805. This Ralph Tonge, (born c. 1804) , lived here with his wife and six children; Betsey, Esther, Margaret, James, Eliza & Ralph. The eldest three daughters were all winders at a cotton mill, and James was a coal miner. His brother Elijah Tonge had in earlier years farmed at nearby Old Harts, which had been leased in the late 1700's by his grandfather John Longworth, from Henry Blundell Esq..
1871 - Census returns show two generations of the Tonge family living Chadwicks Close Farm & Cottage (Ref: RG10-3925-45-9)
Chadwicks Close Farm
Ralph Tong, head, 67, Farmer of 12 acres, born in Bolton
Susannah Tong, wife, 59, Farmers wife, born in Halliwell
Betsy Mather, daughter, 30, Cotton doubler, born in Heaton
Eliza Tong, daughter, 19, Dairy maid, born in Horwich
Ralph Tong, son, 12, Farmers son, born in Halliwell
Albert Mather, grandson, 3, born in Halliwell
Chadwicks Close Cottage
Robert Tong, head, 37, Coal miner, born in Heaton
Patience Tong, wife, 40, born in Heaton
Margaret Tong, daughter, 14, Cotton doubler, born in Heaton
Seth Tong, son, 11, Scholar, born in Heaton
Mary Tong, daughter, 9, Scholar, born in Heaton
Eliza Tong, daughter, 5, Scholar, born in Halliwell
David Tong, son, 9 months, born in Halliwell.
Robert Tong is the son of Ralph. He married Patience Fairhurst in 1857, who was the daughter of John Fairhurst who lived at Scant Row, the row of cottages just up the hill from Bob's Smithy.
It is possible that the initials "DT" carved in the stone posts just outside the farm are of the David Tonge (born 1870) listed above.
1881 - By now the Tonge's have moved out. Ralph Tonge is a widower, living with his son John and family in Horwich, Robert Tonge is living with his family on 276 New Road, Halliwell. The new family to move into Chadwicks Close Farm was the Shuttleworths (Ref: RG11-3825-7-8). It is interesting to note that the farm is now 22 acres, where as in previous years it was only 12 acres.
William Shuttleworth, head, 57, Farmer of 22 Acres, born in Ince
Fanny Shuttleworth, wife, 56, born in Ince
Elizabeth Shuttleworth, daughter, 29, Cotton operative, born in Ince
John Shuttleworth, son, 27, Cotton operative, born in Wigan
Sarah A. Shulleworth, daughter, 17, Cotton operative, born in Newton-le-Willows
William Shuttleworth, son, 15, Apprentice (iron turning), born in Turton
In 1887, John Shuttleworth married Margaret Tonge, the daughter of Robert & Patience Tonge, and an occupant of Chadwicks Close in 1871
1891 - Thomas & Eliza Seddon & family are now occupying the farm.
1920's - John Shuttleworth and Margaret Tonge had five children; Bertha, David, William and Frank. According to family tradition they were brought up on the farm, and attended Smithills Deane School. My great grandfather William was born at Huxley Street, Halliwell in 1894, so when exactly they returned to the farm I do not know.