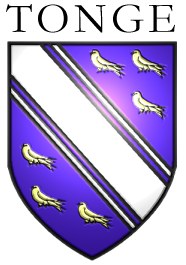 | | |
| --- | --- |
| | Home - Back to main page |
| | Index - Full contents list including primary and secondary source documents |
| | Genealogies - Several different Tonge family histories contributed by other researchers |
| | Search Site |
Darley Hall, Farnworth :
Extract from a book called "Far
rnworth", by Ken Beevers, 1997, ISBN 0 7524 0734 4, p88.
I originally added this page as an item of interest for a researcher who was interested in finding out about her ancestors Samuel and Ellen Tonge, who on the 1841 census were resident at Darley Old Hall. In retrospect, I'm not sure that Darley Hall and Darley Old Hall are the same place '[SJT]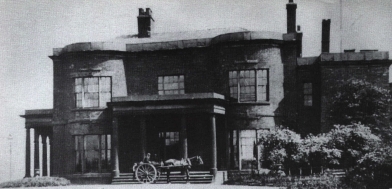 Darley Hall, c 1890. Darley Hall stood in what is now known as Darley Park and was at one time a mansion of considerable importance, the estate extending from lower Darley to the top of Rawson Street. It was built by Benjamin Rawson , who was a chemical manufacturer and noted benefactor, in about 1806 and who lived there for many years. James Rothwell Barnes also lived there later and died at the hall in 1849. Tenants after that were Captain Laws and William Hargreaves of Hick Hargreaves who left in 1873. The Hall was in use for social functions in the early years of this century and the estate was purchased by the Urban District Council in 1911 and used as the site for a bowling green, tennis courts, and a football pitch. The Hall itself was demolished in about 1914.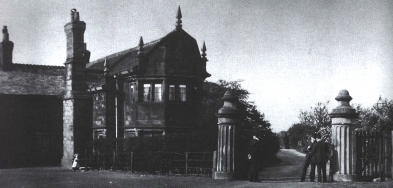 Entrance Lodge to Darley Hall, 1907. Dodie Smith, the author of 101 Dalmations, was born in Whitefield in 1896 and later lived in Old Trafford, Manchester. In the first part of her autobiography, Look Back With Love, she describes how her mother's family used to live at Darley Old Hall and her Uncle Eddie (Furber), her mothers brother, used often to talk about the years they lived there. This house, though, from its description was not the one in the picture above and the account is from memory. Dodie Smith only went twice to Darley, first when she was about twelve when the house was to let, and again in 1930, when 'the house near the disused paper mill was occupied, with the dilapidated washing outside and forlorn looking children playing'. Possibly it was Rock Hall.