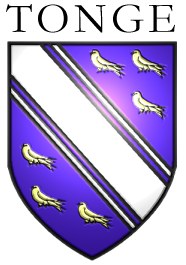 | | |
| --- | --- |
| | Home - Back to main page |
| | Index - Full contents list including primary and secondary source documents |
| | Genealogies - Several different Tonge family histories contributed by other researchers |
| | Search Site |
TONGE, Joseph : Probate, 2nd March 1917.
BE IT KNOWN that Joseph Tonge of 39 Bury Old Road, Ainsworth, Bury in the County of Lancaster, Spindle and Fly Maker in a Foundry, who at the time of his death had a fixed place of abode at 39 Bury Old Road aforesaid, within the District of the City of Manchester and Hundred of Salford, died on the 1st day of January 1917 at 39 Bury Old Road aforesaid. AND BE IT FURTHER KNOWN that at the date hereunder written the last will and Testament [space left blank] of the said deceased was proved and registered in the District of Probate Registry of His Manjesty's High Court of Justice at Manchester, and that administration of all the estate which by law devolves to and vests in the personal representative of the said deceased was granted by the aforesaid Court to Arthur John (in the Will written Arthur J.) Wilson of 444 Tong Moor Road, Bolton in the said county, Trade union secretary, on of the executors named in the said Will. Power reserved to the other Executor. Dated the 2nd day of March 1917. Gross value of Estate ... £291.10.0. Extracted by The Executor.