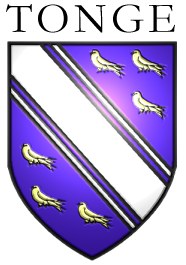 | | |
| --- | --- |
| | Home - Back to main page |
| | Index - Full contents list including primary and secondary source documents |
| | Genealogies - Several different Tonge family histories contributed by other researchers |
| | Search Site |
Tong of Tong, Birstall, nr. Bradford :
Extract from 'Loidis and Elmete' by Thomas D. Whitaker. The book shows a large family tree which shows relationships between the Tong family of Tong, the Tempests of Bracewell (and later of Tong), and the Mirfields. Reproduced here is only the Tong(e) section of the tree. Also shown are the arms of Tong and the arms of Tempest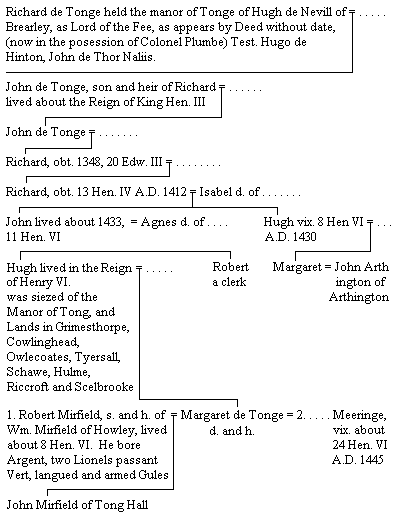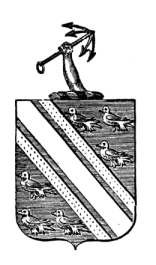 TONG, of TONG
The Arms of Tong are
Azure a Bend Argent between two Bendlets
and six Martlets Or. The Crest an Arm extended,
holding an Anchor with four Holds Sable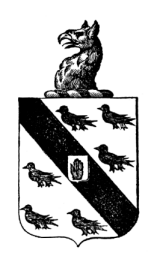 TEMPEST, of BRACEWELL, afterwards of TONG
Tempest bears Argent, a Bend between
six Martlets Sable. Crest, a Griffin's Head erased,
parted per pale, Argent and Sable.
Motto, Loyfe as thou fyndes.