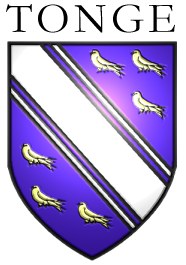 | | |
| --- | --- |
| | Home - Back to main page |
| | Index - Full contents list including primary and secondary source documents |
| | Genealogies - Several different Tonge family histories contributed by other researchers |
| | Search Site |
TONGE, William : of London, died 1389. Extract from the guide book to "All Hallows by the Tower", as quoted in Eric Tonge's booklet, "Tonge Family History".
Of the brasses the oldest is that of William Tonge (d. 1389) member of Parliament for the City of London 1376-77 and 1388. The inscription is in Frence 'Pres p lalme William Tonge "q'gyt yey ky dieu de sonn alme eyt mercy". The badge is believed to have inspired the adoption of the Boy Scout Badge. Baden Powell attended the church frequently.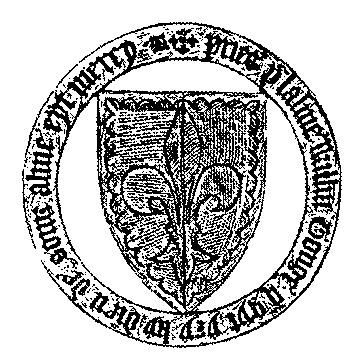 All Hallows Church was severely damaged during the blitz in 1941 but the grave was undamaged however, to prevent more damage, it was encased in thick concrete. The Tonge brass was the only brass in the City of London not damaged by Cromwell.